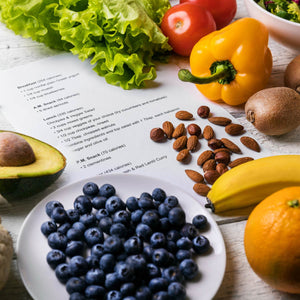 You can't get in the best shape of your life without the putting the right foods in your body. If you think you have the training aspect covered but still can't seem to build your ideal body, then the Body By O Nutrition Program is the option for you!

Kim makes sure each Nutrition Program caters to your individual goals, lifestyle and activity level. Take the guesswork out of the equation and watch your body change faster than you ever imagined!

The 12-Week Nutrition Program is broken up into three phases, so you won't have to worry about hitting a progress-stalling plateau.


THE NUTRITION PROGRAM INCLUDES:

Updated custom nutrition plans for all three phases of the program
Three 15-minute phone consultations (1 at end of each phase)
1 email updates per phase


WANT TO TRAIN WITH BODY BY O?
SIGN UP TODAY FOR A FREE CONSULTATION.
Complete the form with your information and a representative will call you within 48 hours to schedule a free consultation with Coach Kim Oddo or call the office direct at 1-951-695-8805.